Physics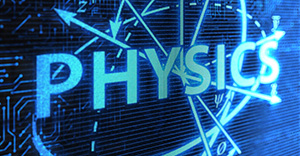 ---
PhET™ Labs
PhET Lab experiments represent real interactive, and research-based simulations of physical phenomena from the PhET™ project at the University of Colorado. For teachers and students around the world, the PhET project provides interactive simulations that are based on extensive education research and support more effective science education. Going beyond traditional educational resources, PhET simulations offer an intuitive, game-like environment where students can learn through scientist-like exploration, where dynamic visual representations make the invisible visible, and where science ideas are connected to real-world phenomena. Unlike some educational software, these simulations are free, easily translated into multiple languages, and available either online or offline. PhET simulations are very flexible tools that can be used in many ways. PhET offers tips for integrating these simulations into your class.
All PhET simulations are available for free from the PhET website. They are written in Java and Flash, and can be run using a standard web browser as long as Flash and Java are installed. The PhET project is hard at work increasing the accessibility of their simulations, and a number of PhET simulations have accessibility features.
There are 106 simulations in the PhET Physics Collection. Here are some highlights:
Online Activity Labs:
Topics:
Alpha Decay

Watch alpha particles escape from a polonium nucleus, causing radioactive alpha decay. See how random decay times relate to the half life.

Details and get access to Alpha Decay

Check out Alpha Decay
Bending Light

Explore bending of light between two media with different indices of refraction. See how changing from air to water to glass changes the bending angle. Play with prisms of different shapes and make rainbows.

Details and get access to Bending Light

Check out Bending Light
Density

Why do objects like wood float in water? Does it depend on size? Create a custom object to explore the effects of mass and volume on density. Can you discover the relationship? Use the scale to measure the mass of an object, then hold the object under water to measure its volume. Can you identify all the mystery objects?

Details and get access to Density

Check out Density
Forces and Motion

Explore the forces at work when you try to push a filing cabinet. Create an applied force and see the resulting friction force and total force acting on the cabinet. Charts show the forces, position, velocity, and acceleration vs. time. View a Free Body Diagram of all the forces (including gravitational and normal forces).

Details and get access to Forces and Motion

Check out Forces and Motion
Nuclear Fission

Start a chain reaction, or introduce non-radioactive isotopes to prevent one. Control energy production in a nuclear reactor! (Previously part of the Nuclear Physics simulation - now there are separate Alpha Decay and Nuclear Fission sims.)

Details and get access to Nuclear Fission

Check out Nuclear Fission
Ohm's Law

See how the equation form of Ohm's law relates to a simple circuit. Adjust the voltage and resistance, and see the current change according to Ohm's law. The sizes of the symbols in the equation change to match the circuit diagram.

Details and get access to Ohm's Law

Check out Ohm's Law
---
Physics Simulations in MERLOT sorted by sub-categories:
---
Open Text BC Database of Peer Reviewed OER Labs in Physics and Astronomy:
---
The King's Centre for Visualization in Science:
| Website: | Topics: |
| --- | --- |
| KCVS | The King's Centre for Visualization in Science offers a listing of visualizations. The Centre is committed to improving the global public understanding of science through research and the creation and dissemination of peer-reviewed interactive electronic learning tools to see and understand science. |
---
National Science Digital Library (NSDL):
| Website: | Topics: |
| --- | --- |
| NSDL | The National Science Digital Library - provides high quality online educational resources for teaching and learning, with current emphasis on the sciences, technology, engineering, and mathematics (STEM) disciplines–both formal and informal, institutional and individual, in local, state, national, and international educational settings. The NSDL collection contains structured descriptive information (metadata) about web-based educational resources held on other sites by their providers. These providers have contribute this metadata to NSDL for organized search and open access to educational resources via this website and its services. |
---
ADD Free Virtual Labs You're Using or Authored Into MERLOT
Are you using free Virtual Lab materials you found on the web in your teaching or your learning? Have you posted free Virtual Labs online that are open for others to use? We invite you to catalog these Virtual Labs you use or authored in MERLOT. Your colleagues and students around the world will thank you!
IT'S EASY!
First: Become a member of MERLOT (It will take about 2 minutes and it's FREE).
Second: Log in to MERLOT and click to Add a Material. (It will take about 4 minutes the first time and step-by-step instructions for contributing materials to MERLOT are available).