Chemistry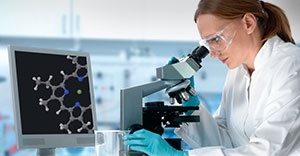 Explore Virtual labs in Chemistry From:
---
PhET™ Labs
PhET Lab experiments represent real interactive, and research-based simulations of physical phenomena from the PhET™ project at the University of Colorado. For teachers and students around the world, the PhET project provides interactive simulations that are based on extensive education research and support more effective science education. Going beyond traditional educational resources, PhET simulations offer an intuitive, game-like environment where students can learn through scientist-like exploration, where dynamic visual representations make the invisible visible, and where science ideas are connected to real-world phenomena. Unlike most educational software, PhET simulations are free, easily translated into multiple languages, and available either online or offline, especially important for areas with poor or no internet connectivity. With their flexible design, the simulations can be used in many ways - as demos, homework, or inexpensive yet accurate and realistic lab alternatives.
All PhET simulations are freely available from the PhET website and are easy to use and incorporate into the classroom. They are written in Java and Flash, and can be run using a standard web browser as long as Flash and Java are installed.
Explore a few of the PhET Labs simulations on several Science disciplines:
---
Chemistry Simulations in MERLOT sorted by sub-categories:
---
National Science Digital Library (NSDL):
| Website: | Topics: |
| --- | --- |
| NSDL | The National Science Digital Library - provides high quality online educational resources for teaching and learning, with current emphasis on the sciences, technology, engineering, and mathematics (STEM) disciplines–both formal and informal, institutional and individual, in local, state, national, and international educational settings. The NSDL collection contains structured descriptive information (metadata) about web-based educational resources held on other sites by their providers. These providers have contribute this metadata to NSDL for organized search and open access to educational resources via this website and its services. |
---
ADD Free Virtual Labs You're Using or Authored Into MERLOT
Are you using free Virtual Lab materials you found on the web in your teaching or your learning? Have you posted free Virtual Labs online that are open for others to use? We invite you to catalog these Virtual Labs you use or authored in MERLOT. Your colleagues and students around the world will thank you!
IT'S EASY!
First: Become a member of MERLOT (It will take about 2 minutes and it's FREE).
Second: Log in to MERLOT and click to Add a Material. (It will take about 4 minutes the first time and step-by-step instructions for contributing materials to MERLOT are available).