Math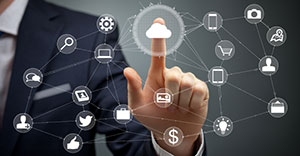 Explore Virtual labs in Math From:
---
PhET™ Labs
PhET Lab experiments represent real interactive, and research-based simulations of physical phenomena from the PhET™ project at the University of Colorado. For teachers and students around the world, the PhET project provides interactive simulations that are based on extensive education research and support more effective science education. Going beyond traditional educational resources, PhET simulations offer an intuitive, game-like environment where students can learn through scientist-like exploration, where dynamic visual representations make the invisible visible, and where science ideas are connected to real-world phenomena. Unlike some educational software, these simulations are free, easily translated into multiple languages, and available either online or offline. PhET simulations are very flexible tools that can be used in many ways. PhET offers tips for integrating these simulations into your class.
All PhET simulations are available for free from the PhET website. They are written in Java and Flash, and can be run using a standard web browser as long as Flash and Java are installed. The PhET project is hard at work increasing the accessibility of their simulations, and a number of PhET simulations have accessibility features.
There are 42 simulations in the PhET Math Collection. Here are some highlights:
---
Intellectus Statistics:
Website:
Topics:
Intellectus Statistics



Intellectus is a single sign-on, web-based, statistics platform designed to support learning and performing statistical analyses online. The virtual labs provides context-sensitive help, video and written help guides, scaffolding guidance to input data, manage the data set, choose analyses, and interpret findings, all using more natural language for the applied researcher. The platform enables faculty to quickly and successfully transition from their face-to-face mode to online delivery of their course. Intellectus provides a variety of basic analyses for FREE and more advanced analyses for a modest cost.

Contact Intellectus and they will get you set up and ready to teach online with the personal support so you can succeed.
---
EdReady:
Website:
Topics:
EdReady


EdReady™ is a personalized college math and English readiness platform designed to help learners test their college readiness, see study options, and gain a personalized learning path to fill in knowledge gaps. EdReady™ is designed and maintained by The NROC Project, a community-guided non-profit.

EdReady™ is available at no cost for personal use at EdReady.org. EdReady™ is also available to many students through any a number of institutional versions that have been customized for specific educational needs and outcomes. Institutions that are sustaining members of The NROC Project are entitled to a custom version of EdReady™ (e.g. YourInstitution.EdReady.org).

For more information contact membership@theNROCproject.org.
---
As part of the CSU bottleneck initiative and course redesign with technology, faculty can explore the use of ALEKS (Assessment and Learning in Knowledge Spaces).

Assessment and LEarning in Knowledge Spaces is a Web-based, artificially intelligent assessment and learning system. ALEKS uses adaptive questioning to quickly and accurately determine exactly what a student knows and doesn't know in a course. ALEKS then instructs the student on the topics she is most ready to learn. As a student works through a course, ALEKS periodically reassesses the student to ensure that topics learned are also retained. ALEKS courses are very complete in their topic coverage and ALEKS avoids multiple-choice questions. A student who shows a high level of mastery of an ALEKS course will be successful in the actual course she is taking.
ALEKS is a web-based system used in determining the preparation, placement and assessment of in-coming students in Math for upper division courses. This online program can also be used in determining student's preparation for upper level courses in the science disciplines. The program is able to diagnose and adapt to a student's developing knowledge and skills, and provides precise feedback when mistakes are made. The student proceeds with learning a new topics when mastery is achieved from prior subject assessment. ALEKS is inexpensive - and no site-licensing is required - only an access code purchased by the student for a nominal fee. Explore the features of ALEKS.
Accessibility of ALEKS Course Products
---
Open Text BC Database of Peer Reviewed OER Labs in Math:
---
National Science Digital Library (NSDL):
| Website: | Topics: |
| --- | --- |
| NSDL | The National Science Digital Library - provides high quality online educational resources for teaching and learning, with current emphasis on the sciences, technology, engineering, and mathematics (STEM) disciplines–both formal and informal, institutional and individual, in local, state, national, and international educational settings. The NSDL collection contains structured descriptive information (metadata) about web-based educational resources held on other sites by their providers. These providers have contribute this metadata to NSDL for organized search and open access to educational resources via this website and its services. |
---
Math Simulations in MERLOT sorted by sub-categories:
---
ADD Free Virtual Labs You're Using or Authored Into MERLOT
Are you using free Virtual Lab materials you found on the web in your teaching or your learning? Have you posted free Virtual Labs online that are open for others to use? We invite you to catalog these Virtual Labs you use or authored in MERLOT. Your colleagues and students around the world will thank you!
IT'S EASY!
First: Become a member of MERLOT (It will take about 2 minutes and it's FREE).
Second: Log in to MERLOT and click to Add a Material. (It will take about 4 minutes the first time and step-by-step instructions for contributing materials to MERLOT are available).